Shadow Shelter was another game I probably wouldn't have tackled if it weren't for your walkthrough requests, but I admit, when the requests and questions started coming in, I was intrigued. How could a non collector's edition attract so much attention? What was going on here??
The premise of Shadow Shelter is your classic detective/investigator exploring an old estate where your client is convinced the estate's heir still lives. You soon discover an extremely creepy young boy beckoning you through the rooms of the home, and if the fiery eyes and flickering body don't give away that something sinister is afoot, you should probably think about retiring as a private detective for good.
There are many surprisingly challenging points to Shadow Shelter, and I found myself, amazingly enough, drawn into the story, curious as to what this strange demon child could possibly want. And, while it certainly was an adventure, I was able to crank out a Shadow Shelter Walkthrough to help you with all the twists and turns this hidden object adventure game is going to throw at you.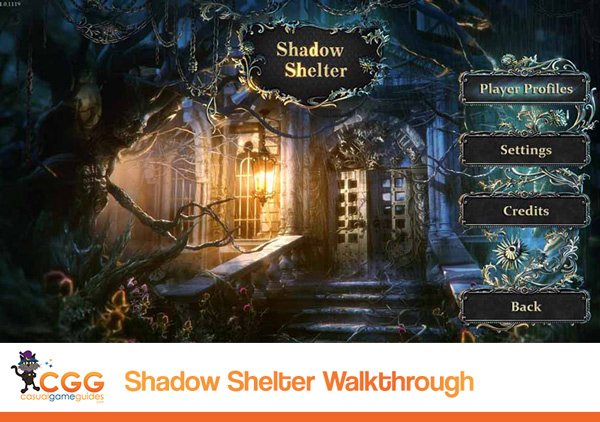 This Shadow Shelter Walkthrough includes everything you're going to need to defeat the demon lurking in the house, including how to make those dolls dance, where to find all the planets in the Teacher's office, and how to defeat the demon in the end.
I've made sure to document everything I did with clearly written instructions as well as screenshots of every area so you can see where all the important items are and what areas you need to focus on.
And, if you still are having trouble, feel free to leave me a message on the walkthrough about what you're struggling with, and I'd be happy to help you! Please enjoy this Shadow Shelter Walkthrough and don't forget to keep up the requests so I know what game to work on next! Thanks everyone!