Yet another great addition to the time management genre, Rush for Gold: Alaska is a sweet take on a gold mining adventure that, surprisingly enough, has a decent story to go along with some pretty challenging gameplay.
It's not every day that a time management game involves a story that tugs at your heart strings and provides that extra motivation to help you want to complete the game.
Here you meet the main protagonist who seems to have done something to make her family angry with her... add some financial troubles and her father's heart attack, and you almost have an angsty little story in the guise of a cute time management game.
Needless to say, Rush for Gold: Alaska is a welcome little diversion and certainly challenging enough to warrant a Rush for Gold: Alaska Walkthrough... so without further ado...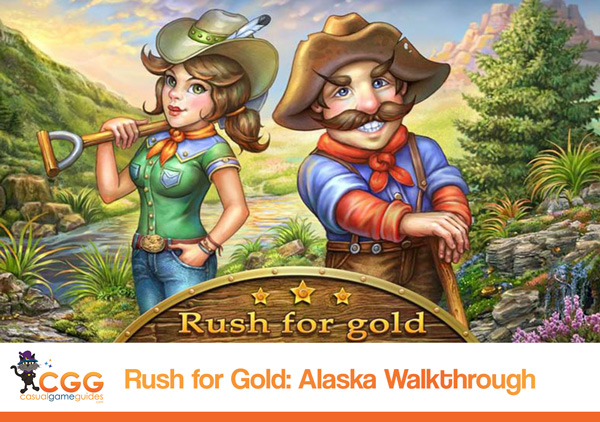 Status quo for our time management walkthroughs, this is a video walkthrough, (videos, courtesy of Sipason.) There's video solution for each and every level included in this Rush for Gold Walkthrough as well as a ton of helpful tips and advice on how to play the game.
So what are you waiting for? Brave the wilds, face the untamed beauty of Alaska, and go find some gold! You can always check out our Rush for Gold Alaska Walkthrough if you get lost or can't seem to find the right strategy to unlock those three gold stars.
Enjoy!