You know what really drives me insane? Looking at a time management game map and seeing anything less than perfection. I know... it's a real problem.
But, there's just no way I can tolerate any silver or bronze achievements. It has to be gold or I start becoming completely obsessed. How can I say that I've beaten the game when there are still six or seven... OK... eight boards that still show silver?! They're just staring at me... silently mocking me... I've tried again and again to beat them with no luck! I shall not be defeated silver stars!
But, even I know when its time to call in the big guns. That's why I asked Ann, our time management expert, for the sake of my sanity, to please create a New Yankee in King Arthur's Court 2 Walkthrough for us. Before I become completely unhinged and start throwing things... my husband hates it when that happens.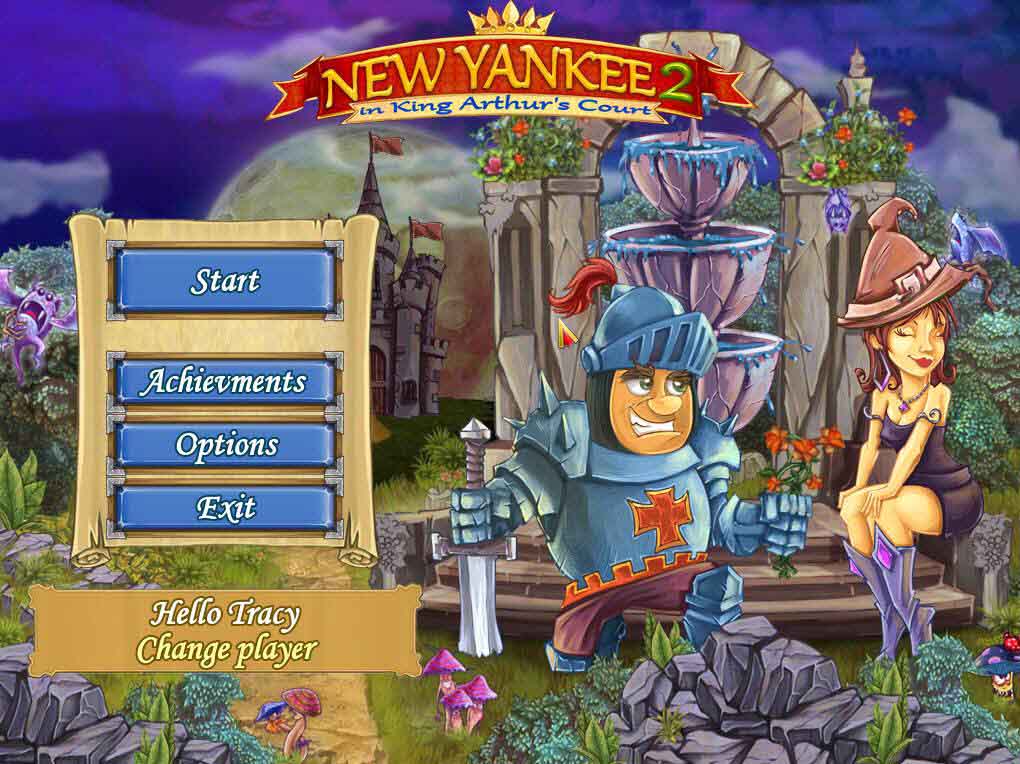 And, as usual, she went above and beyond, by not only providing detailed instructions on what to do on each board, but she also provided video solutions as well so I could SEE exactly what she did to get that gold level.
And I'm happy to report that, now, after looking at her walkthrough, all the levels on my map are sparkling expert gold! Take that silver stars!
This sequel is every bit as exciting and challenging as the first game. It's filled with intense time-management gameplay packed with fast and furious strategizing that will take your breath away and leave you extremely frustrated if you're not careful.
So do yourself a favor... if you're a resource management addict like me, you're going to want to keep our New Yankee in King Arthur's Court 2 Walkthrough within arms reach to help avoid any embarrassing meltdowns that may occur when you come across a level that refuses to be beaten.