You know what I love about
Nevertales: The Beauty Within
?
From the moment you start the game, you have no idea where you're going to end up. Even as you move further into the game, you're still just as confused as the main character. There's never that moment that you're screaming answers at the computer because the plotline is anything but obvious.
Yep, I have to give the developers high marks for originality when they brainstormed the storyline for Nevertales: The Beauty Within. No boring clichés here!
But that does cause some problems during gameplay, because there is a lot to look at. And I mean aaaa lotttt.... and you know how I am with shiny things. I can't help but get distracted by ever little sliver of sparkle that catches my eye, so let me tell you... I'm thankful that our resident walkthrough guru has created a
Nevertales: The Beauty Within Walkthrough
to help move me along.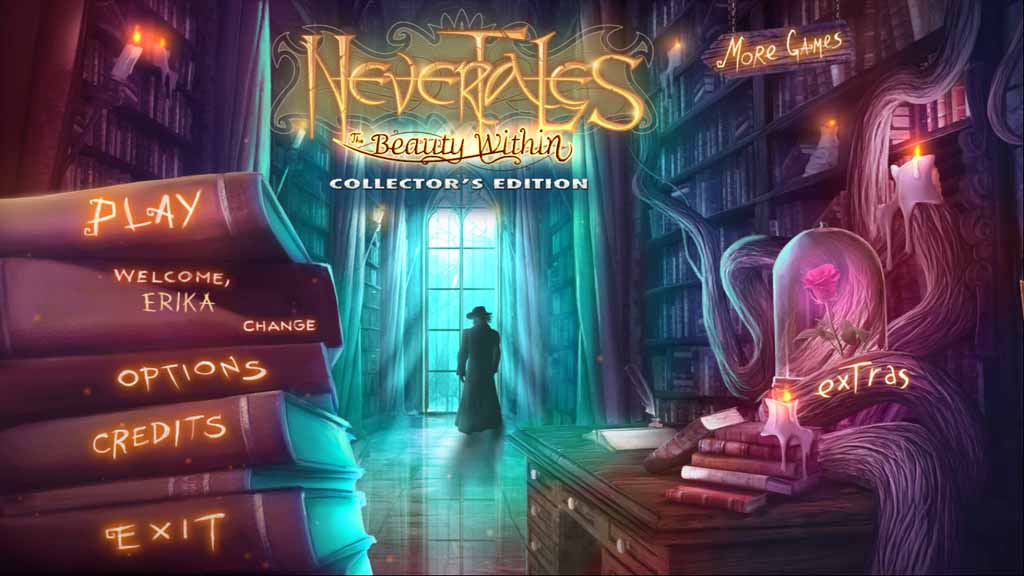 She's loaded this thing full of custom marked screenshots where all the key objects and areas of interest are circled and marked so there's never a question as to where something is in a scene. And if that wasn't enough, she's also included step-by-step instructions to go along with the images that carefully guides you through each moment of the game from start to finish.
And last, but certainly not least, she's included helpful solutions to all the puzzles and mini-games you'll encounter as you play so you'll never get frustrated or have a meltdown if something turns out to be too difficult to solve.
So whether you're looking for help with a particular part of the game or you just want to rest easy knowing help is but a click away, our Nevertales: The Beauty Within Walkthrough is here to help!