There's really not a lot to dislike about
Mystery of the Ancients: Three Guardians
. Gorgeous crisp graphics painted with rich, vibrant shades of green and purple come alive in a gorgeous hidden object adventure game.
After a frantic call from your niece who told a dark tale of being attacked by a huge bear while camping in the forest and a missing boyfriend, you quickly head to Green Hill to offer your assistance and support.
However, soon after your arrival you discover that it's not just your niece who's suffering. The entire town of Green Hill seems to have become some kind of battleground, with red-eyed crows and clouds of dark smoke stalking those still standing.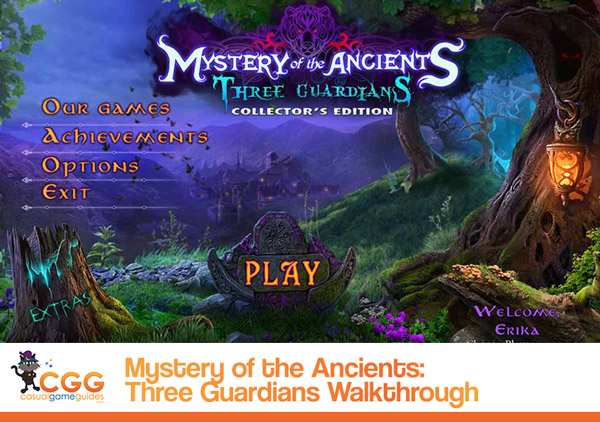 Don't wander around town in the dark. Make use of our detailed, step-by-step instructions that will guide you from the very start of the game to the very end.
Our custom marked screenshots highlighted with all the items and key areas of interest that you'll need to inspect will also come in handy.
And don't forget our simple puzzle solutions and hidden object area screenshots to help you solve all the mini-games and scenes you'll encounter as you play.