Use our Mayan Prophecies: Ship of Spirits Walkthrough to navigate your way through an ancient Spanish galleon filled with dazzling treasures and dangerous mysteries. Full color screenshots and step-by-step instructions will guide you to your escape from Mayan Prophecies: Ship of Spirits.

If my calculations are correct, you have about nine weeks left to follow the Mayan Prophecies: Ship of Spirits Walkthrough before the date of another more noteworthy Mayan prophecy arrives.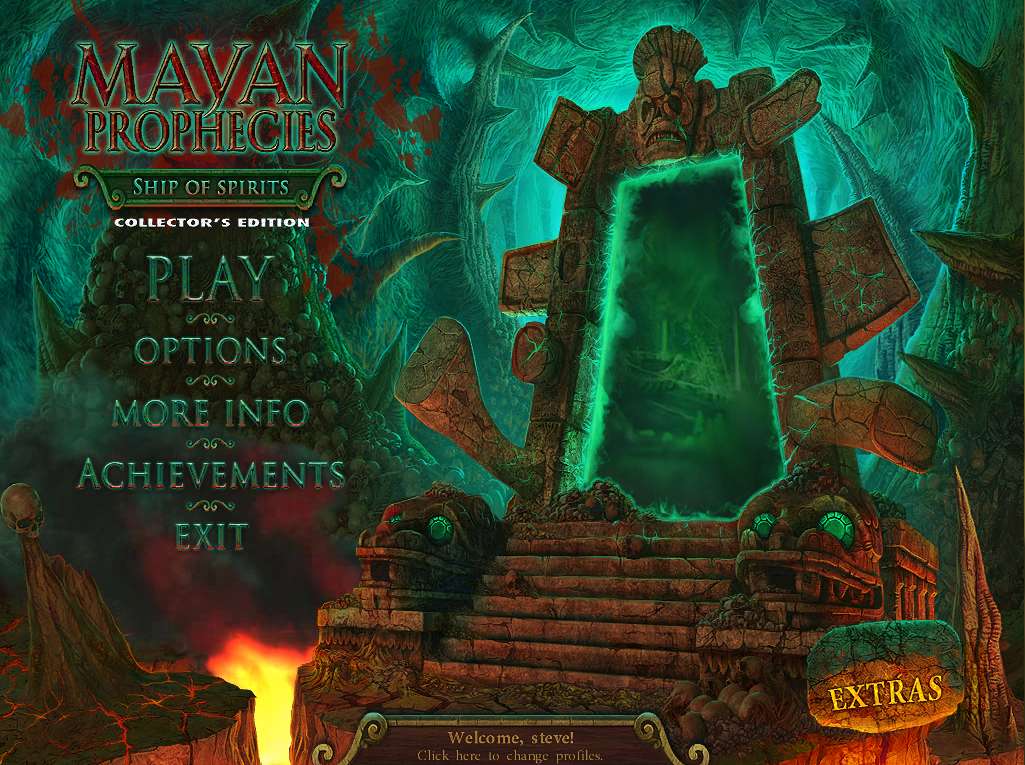 Forgive the doomsday humor. You can number me among the folks who take that prediction with a pinch of salt. In fact, I firmly believe that I'll still be gaming and writing for CGG on December 22, 23 and so on, for at least as long as you readers are willing to put up with me.
So, in the interest of maintaining a relationship that should last longer than the expiration date on a package of ramen noodles, let's get down to business on Mayan Prophecies: Ship of Spirits.
The premise of the game is intriguing. As a member of the Coast Guard, you and your partner, Gregory, track a poacher accused of harming endangered sea life. While transporting the scoundrel back to shore, your launch is enveloped in a mysterious fog. As the fog dissipates, you find your partner vanished and yourself on an ancient Spanish galleon lost in time. You encounter Mayan idols, slimy sea creatures and exotic treasures in your quest to escape this ship of spirits.
Random notes from the ship's log acquaint you with the vessel's history. The ship's final passage dates from 1587 on its voyage to the New World. Yet the theft of ancient relics on land marks the crew for doom as a punishing Mayan prophecy comes to pass.
You'll find plenty of mini-games and hidden object areas to keep you busy. Although, this is the first hidden object adventure game I've encountered that actually lets you "opt out" of the hidden object areas by playing an alternative Mahjong game instead.
This, of course, begs the question: Why purchase and download a hidden object adventure game when hidden objects aren't really your thing? It's sort of like going to the steak restaurant and ordering fish. Whether you choose those contentious hidden object areas or choose to play the mahjong, CGG's Mayan Prophecies: Ship of Spirits Walkthrough will guide you to a safe harbor.
As an aside for those of you in the "other camp" who think that December 21 ends it all, be sure to follow CGG's Mayan Prophecies: Ship of Spirits Walkthrough to ensure you complete the game in plenty of time.