In Lost Souls: Timeless Fables, Bella has been having strange dreams ever since her brother disappeared. She's sure his disappearance is linked to the strange artifact he recently discovered and she continues to seem him sucked into the pages of a book, pulled in by a golden glow.
Now she finds herself lost in the pages of Call of Cthulhu, a short story by H.P. Lovecraft written in 1926 that features a strange creature described as "A pulpy tentacled head surmounted a grotesque and scaly body with rudimentary wings."
Before she can continue her journey to find her brother and travel through other literary classics, she must stop the beast and put all the wrongs to right in this fictional world.
It's going to be a wild ride as Bella prepares to face off against some of our most devious and terrifying fictional characters, and you'll need all the help you can get getting her through safely!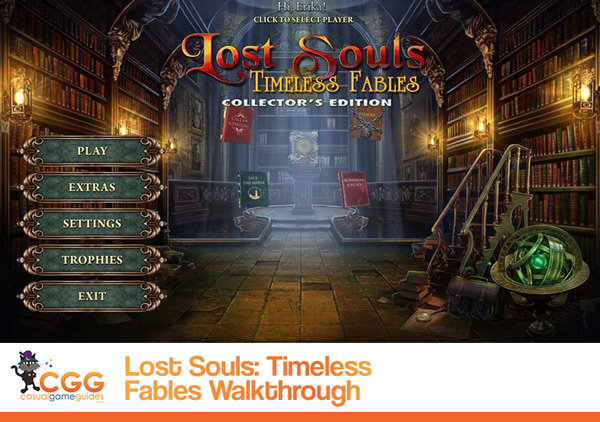 We've packed this little guide book full of everything you're going to need to know in order to make it through this grand adventure. That includes precise and detailed directions guiding you through each chapter of the game, as well as custom marked screenshots highlighting important areas and key objects.
We've also included quick and easy to master instructions on how to solve all the puzzles you'll encounter as you play this marvelous hidden object adventure game.