I will admit the artistry of The Lake House: Children of Silence is what initially caught me. The whole thing just looks like a painting, from the scenery to the characters, and I love playing aesthetically pleasing games. But even the loveliest game can't keep me playing if the game itself is boring, and I was worried I'd have to quit if it got too boring.
I had nothing to worry about.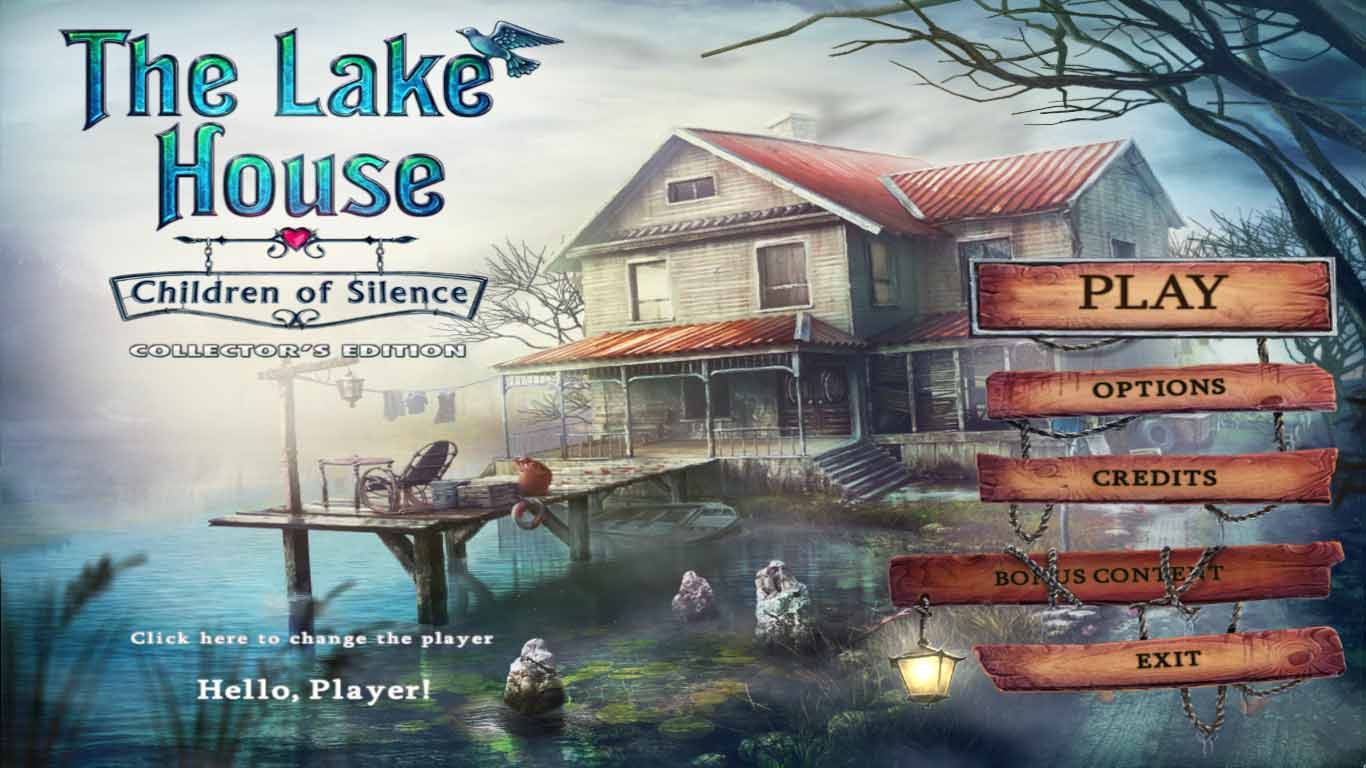 I can't remember the last time I was so absolutely in love with a game. The Lake House: Children of Silence hits all my big likes: beautiful character design (even the animated parts) with great voice acting, an amazing world, and a really great plot. It was just the right level of spooky (I actually jumped in my seat at least once) and the puzzles were exactly "Difficulty Level: Liz." It's like this game was made for me.
The only things I'm rather ambivalent about are the hidden object areas. The very first one I played really got my hopes up because it was my favorite kind, the ones where every object you collect is used to find/alter the next. I adore those, because they make logical sense, and it's totally clear how you end up with the item that goes into your inventory.
Sadly, every hidden object area after that first was of the usual collect-a-bunch-of-junk variety, so it was honestly a bit of a letdown. I think I would have been bummed out completely if it weren't for how much I just enjoyed the look of them.
Another small issue I had was with navigation. It's no secret that I let the hint button do most of my path finding when I play a game, partially because I can never remember where I'm supposed to be going and partly because I am rubbish at maps.
However, in The Lake House: Children of Silence clicking on the hint button for directions also has a recharge penalty, so if left to my own devices, I could have been wandering around for who knows how long. Luckily I had our The Lake House: Children of Silence Walkthrough by my side.
Our walkthrough guru has packed this thing with all the step-by-step instructions, custom screenshots, and insider advice you need to make sure this is a mystery that gets solved. There's no way for me to express how favorite this game is, but I'm sure if you give it a try, especially with our walkthrough along for the ride, you'll quickly come to the same conclusion.
With such a beautiful world, awesome characters, and a haunting story, how could you not?