When you hear that your twin sister is getting married, you know you need to be there for her, and so you take off on a wild carriage ride hoping to make it in time.
However, things just don't seem to be going right for you. When you are moments away from your childhood home, you are attacked by a huge bear and almost sent hurtingly into a deep rift.
As if that wasn't enough, when you finally arrive at the village, ready to help your sister celebrate her upcoming nuptials, the bear once again crashes the party and makes off with your sister!
Desperate to save her, you plunge headlong into the dark forest with your sister's fiancé and so begins your journey in Grim Legends: The Forsaken Bride.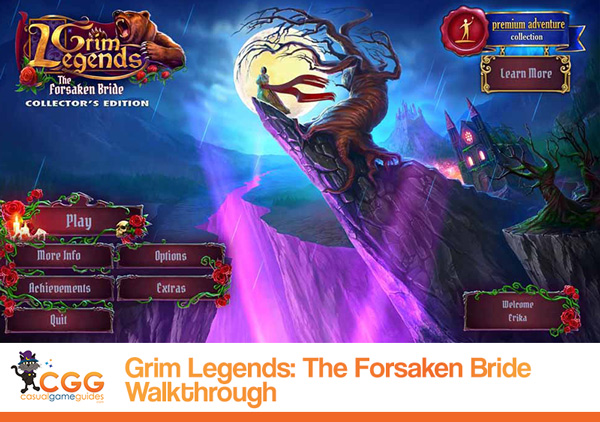 As you journey through the forest, you'll be relieved to know we've got step-by-step instructions, custom marked screenshots, and solutions to all the puzzles you'll encounter right here in our
Grim Legends: The Forsaken Bride Walkthrough,
so you'll never have to wander around lost and unsure of what to do.
So explore the forest with confidence as you attempt to track down your missing twin. And don't forget, if you ever need a helping hand, we've got your covered with out
Grim Legends: The Forsaken Bride Walkthrough!
Enjoy!