Our Gothic Fiction Dark Saga Walkthrough will light your way as you stumble through a crumbling school desperately searching for your daughter Hannah in this deliciously chilling hidden object game. Be confident as you combat the evil witch, because you have easy-to-understand instructions and clear screenshots that will guide your path toward rescuing Hannah and saving the world.
Life is, as usual, moving at a blazingly fast pace lately, and I'm desperately rushing to keep up with it, while still trying to remember to enjoy myself. That's kind of hard to do right now, since most of my free time is still being consumed by my relentless training, as I draw ever nearer to the dreaded 10 mile run... I'm just about one week out... and my body is as sore as ever. At least next week, I am going to take a break since I don't want to injure myself after all this hard work, and risk ruining my chance to participate right before the race!
Anyhow, ever though things are still whirling out of control, I do still make time to spoil myself with a game or two, and I have to say that Gothic Fiction Dark Saga has been entertaining me for weeks now. Liz was really right in her Gothic Fiction Dark Saga Review... the delight in this game is really in the details. Not to mention having a Sword of Strength to beat down plant monsters is also extremely satisfying.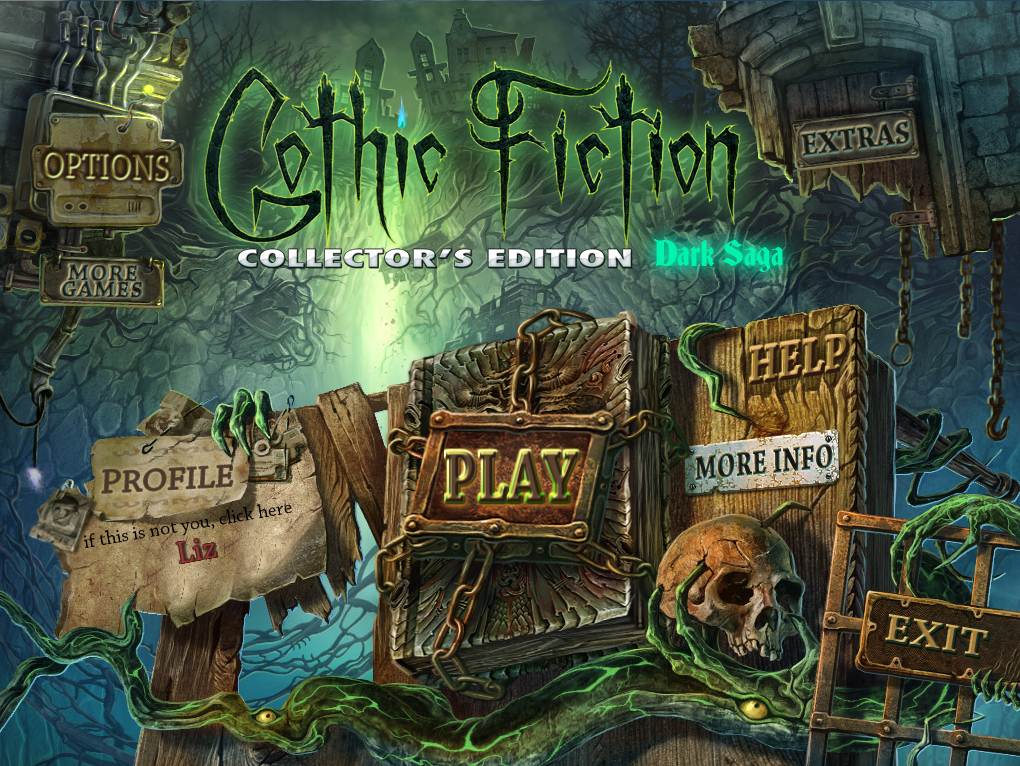 The gameplay of the game is also fun but challenging, so that's why I'm pleased to announce that Liz has posted the Gothic Fiction Dark Saga Walkthrough for us just in case you come into contact with an area that gives you some trouble.
She's posted some general information, hints, and tips on how to play as well as a very detailed guide on how to beat Gothic Fiction Dark Saga from the moment Hannah is snatched from you on the steps of the old school all the way through to the end scene.
The Gothic Fiction Dark Saga Walkthrough also includes solutions to all the puzzles as well as marked up screenshots that identify exactly where each and every single hidden object or key object is located, so you should have no trouble getting through any situation the game throws at you, and trust me... there are some pretty exciting challenges you have to overcome.
As always, we hope you enjoy our Gothic Fiction Dark Saga Walkthrough!