In
Fright
, you'll find yourself dreaming of running through a cornfield with strange flashes of a young girl and a terrifying scarecrow drifting through your vision. All this happens right before the bus you're riding in has a terrible accident and you're left stranded in the middle of nowhere at an old run down motel with a group of strangers.
If that wasn't bad enough, it seems like there's something out there in the miles of endless corn targeting your group... and you could be next. Wait... haven't I seen this movie before? Well, while it's kind of a mix up of Children of the Corn, Supernatural, and that movie Identity with John Cusack (who I adore), it's definitely got a good deal of creepy going on here to keep your attention.
But if you're a little timid about jumping into a horror hidden object game with no back up, rest assured... we have you covered with our
Fright Walkthrough.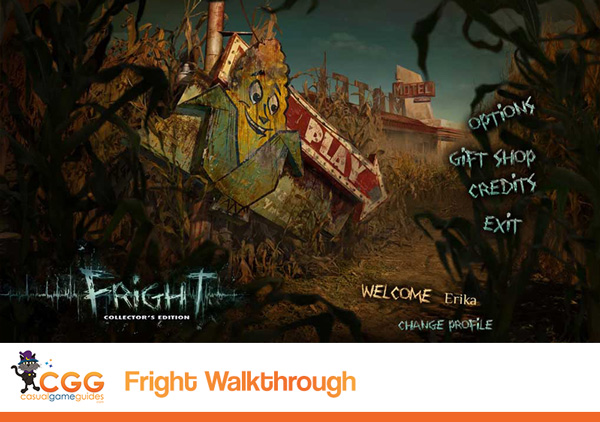 When things start to get a little bit too real and the terror starts to trickle down your spine, don't hesitate to take a time out and visit our custom marked game screenshots, our detailed, step-by-step survival instructions, and our simple and easy to understand puzzle solutions.