Ask yourself... if you received an invitation to a creepy old theater that you know has been closed for years... would you seriously go?
OK... maybe if it was Halloween... and maybe if I knew someone was coming with me, but really, I doubt I would have the gumption to venture into that nightmare setting alone.
Sadly, that was not the case for Adam... commonsense not being a normal part of the male psyche, and now it's up to you to save him and the other senseless idiots who thought this midnight screening was going to be a barrel full of laughs.
Well, there was no way I was venturing into that theater unprepared, so Amy dutifully volunteered to put together a Fear for Sale Nightmare Cinema Walkthrough for us.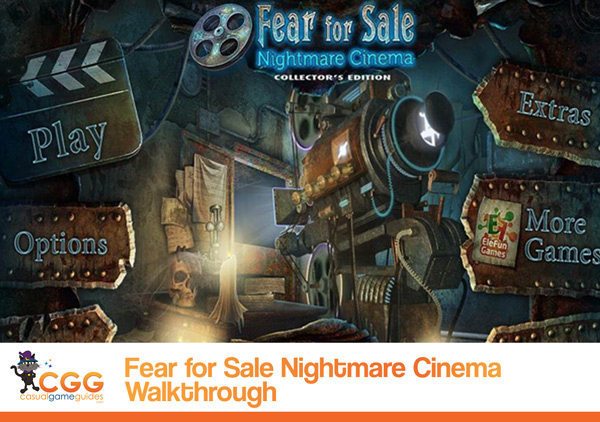 Things are going to get a little crazy when you're in the thick of things, and you're not going to want to go very far without some back up, so remember to check with our Fear for Sale Walkthrough whenever things are starting to look bleak.
We've made sure to include meticulous directions that will give you a blow-by-blow count of what to do, when, and where throughout the entire game. There's also tons of custom screenshots, beautifully marked with all key item locations and areas of interest to help ensure you never miss an important clue.
And finally, we've included in our Fear for Sale Nightmare Cinema Walkthrough solutions to each and every puzzle you'll encounter so there won't be any doubt as to whether you're going to make it through this seemingly endless nightmare.
So, don't forget, when you're feeling lost or unsure of yourself, trust in our Fear for Sale Walkthrough to get you back on track.