In Dead Reckoning: Silvermoon Isle, silver screen star, Veronica West, is found dead, washed up along the shore just outside her mansion on Silvermoon Isle. Now, it's up to you and your partner to solve the mystery of her sudden death. Was it really suicide? Or did one of her party guests decide to get rid of her for good?
You're about to find out in this extraordinary murder mystery hidden object adventure game!
And, to help ensure you never stray far from the truth, we've compiled a Dead Reckoning: Silvermoon Isle Walkthrough.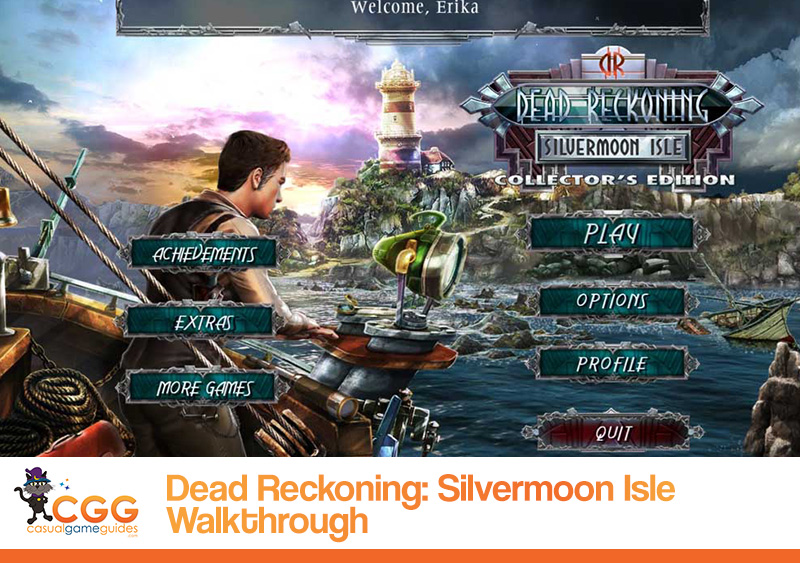 Our Dead Reckoning: Silvermoon Isle Walkthrough contains tons of carefully marked screenshots, detailed instructions, and plenty of easy-to-understand solutions to all the puzzles you'll encounter as you investigate the death of Veronica West.
So don't stumble around in circles as you attempt to solve this doozy of a case. Just hop on over to our Dead Reckoning Walkthrough and we'll be sure to steer you clear of trouble!