In
Dark Strokes: The Legend of the Snow Kingdom
, you'll be swept away in a magical adventure as you help Alan save a young girl, Adele, from the magical prison she's found herself in... a snow globe.
Ice knights are racing through the kingdom searching for her, so you'll need to be careful as you search for a way to drive them from the land and break the spell that has Adele ensnared.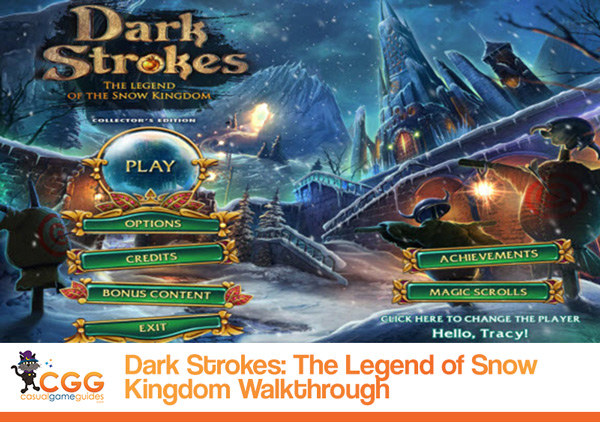 Through seven exciting chapters, you'll never be left out in the cold when it comes to finding much-need advice, hints, tips and more that will lead you to the ultimate conclusion of this hidden object adventure game! Enjoy!