In Danse Macabre: The Last Adagio, your dear sister, the prima ballerina, has landed the role of a lifetime, as the main star in a ballet that hasn't been performed in over 30 years. The last time the graceful dance was performed was right before an accidental fire shut down the theater.
An accident... sure.... since we all know better, it doesn't come as a surprise when your sister fails to meet you at the designated time and place after her performance. And so your story begins as you become determined to make your way into the theater to find her.
It's not going to be an easy journey, especially since there are ghosts that linger in the theater, each trying to communicate in some way with you, so we recommend you take along our Danse Macabre: The Last Adagio Walkthrough as a helpful guide to lean on whenever you need some assistance.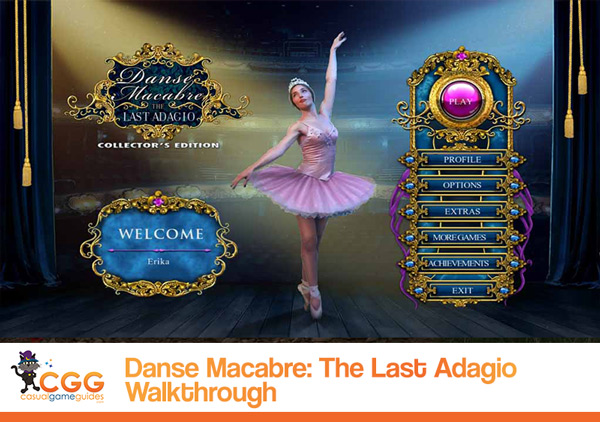 Our Danse Macabre: The Last Adagio Walkthrough includes everything, and we mean everything, you'll need to know to make your way through the theater and beat this beautiful hidden object adventure game.
When you're at a loss and don't know where to turn next, just check out our detailed instructions, custom marked screenshots, and simple puzzle solutions to find the answer you're looking for.
It's all here ready and waiting for you in our Danse Macabre: The Last Adagio Walkthrough! Please enjoy!