And just like that... December 17 rolls around and I am DONE with my Christmas shopping! Of course, the next seemingly endless task is to wrap everything... and we have a very odd tradition in my household. We wrap everything. And I mean everything. In order to maximize the amount of presents under the tree, we'll wrap everything we can think of that might qualify as a gift.
For example, we might wrap snacks... like say a bag of combos... or a jar of peanuts. If I get my husband some fancy beers at Total Wine, you better believe that each and every bottle in that six pack will be wrapped as a separate present. A package of socks? Each sock will be wrapped separately. Get the picture?
Yes, we're weird. But you knew that already and besides, we love it. And this year, my niece and nephew are old enough to really understand Christmas, so I can't wait to present them with each of their pieces of candy wrapped up in a separate box. They are going to think that Aunt Tracy has totally lost her marbles!
Where did this odd tradition come from? Well, my husband and I met in college a good 15 years ago now, so being the poor college kids that we were, living in our tiny apartment, we wanted to still have that feeling of lots of presents under the tree... but we couldn't afford to give each other much more than a few small, simple gifts.
That's when we took what qualified as a gift to a whole new level. Groceries were wrapped. Anything that didn't need refrigeration, was game. We had so much fun unwrapping silly stuff in between the real gifts that we continued the tradition to this day.
So needless to say... the next few days will be consumed by wrapping marathons in the evenings. In between cutting, taping, and mangling of Christmas paper, my husband and I have been taking an hour or so to sit down after work with a glass of wine, listening to the Muppet Christmas songs, and playing this amazing game Christmas Stories Nutcracker.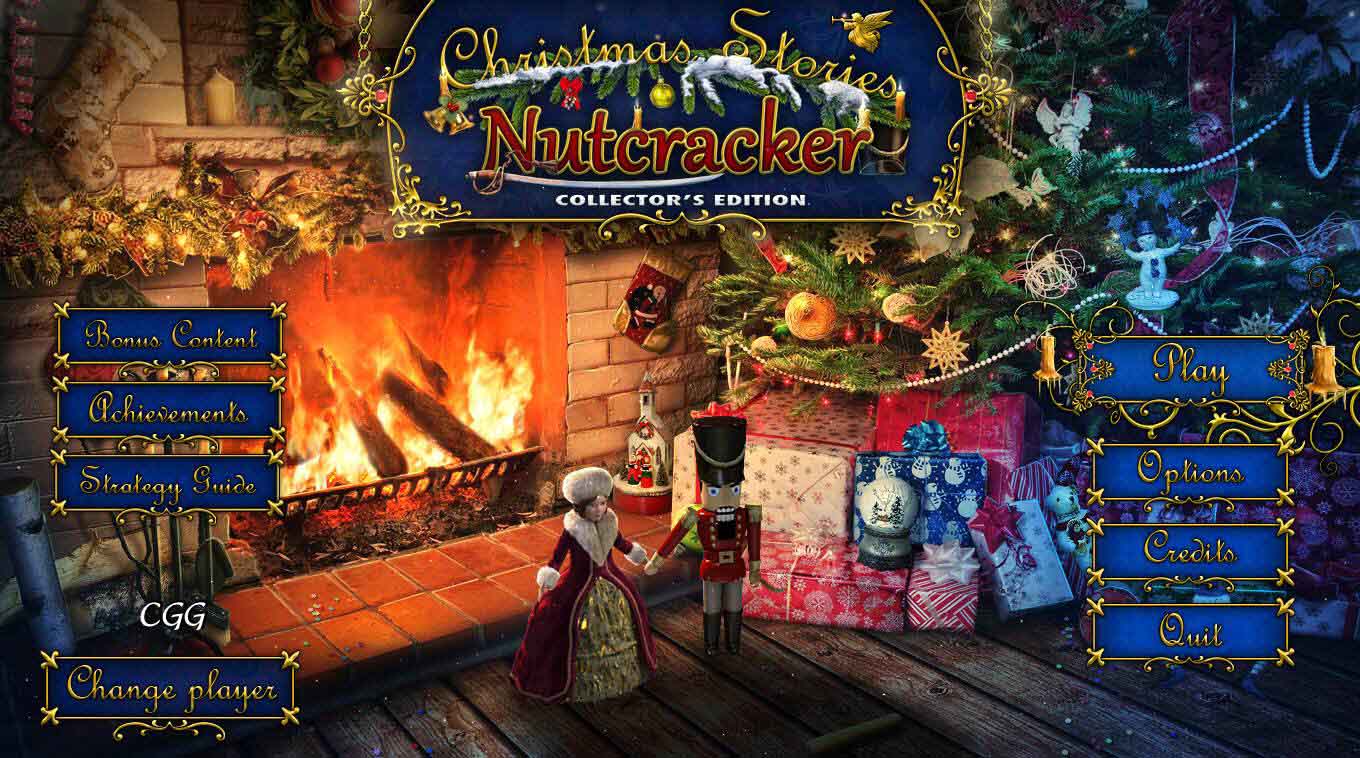 I know I've gushed about this game before in a previous post, but it really is so well done, especially for a holiday game, that I can't help myself. It's gorgeous... and definitely not just another holiday game that's been slapped together to take advantage of the season.
But, because it's so well put together, it definitely warrants a Christmas Stories Nutcracker Walkthrough, and our walkthrough expert, Erika, was nice enough to put one together for us. So now, when my husband and I can't figure out what to do next, instead of griping at each other and getting frustrated, we just consult with Erika and the detailed Christmas Stories Nutcracker Walkthrough.
In the guide, she's included some great hints and tips for us as well as extremely detailed chapter-by-chapter instructions and screenshots to help walk us through the entire game from start to finish.
Hey, there are times when I want a challenge, and then there are times when I just want to relax and enjoy the story, and for those times, I don't hesitate to consult with the Christmas Stories Nutcracker Walkthrough and neither should you! Enjoy!