Uggggg.... I don't normally play match 3 games... I usually find them dreadfully boring and I quickly tire of the repetitive, monotonous gameplay. So what is it about Candy Crush Saga that has me refusing to put down my iPad once I start?
Maybe it's the allure of "One more level" or just a tendency to punish myself in cruel and unusual ways, but there's just something that won't let me go when it comes to crushing all that brightly colored mix of sickening sweetness.
However, as I progressed in levels I realized that there was one problem... the game tutorial and instructions were somewhat... lacking... They kind of just throw you to the wolves and hope you can figure out things like candy combinations and boosters.
While levels 1 through 10 are relatively easy, when you start getting into using multi-step strategy and things like Coconut Wheels, that simple game play just isn't going to cut it. Unless you wanted to spend a fortune on boosters that is...
So I just decided to jot down a few things and create a quick Candy Crush Saga Walkthrough to help provide some simple tips and explanations on the main components of the game.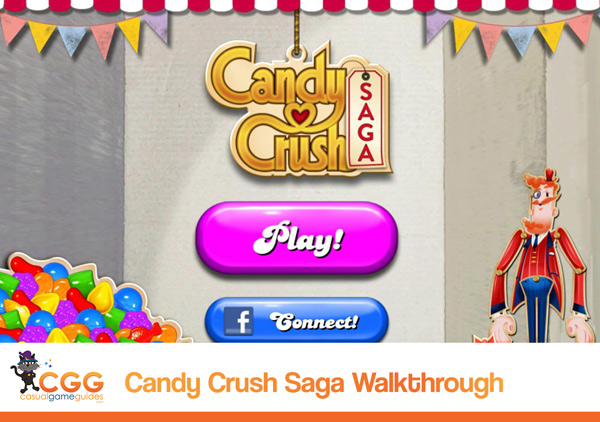 We've got an explanation of all the boosters and different types of levels you'll encounter as you play, along with special candy combinations you can use to help you get by those really hard-to-beat levels.
Finally, we've included in our Candy Crush Saga Walkthrough some simple tips and advice on strategy that should help you get your crush on.
So if you're looking for a little advice with this ridiculously addicting game, look no further than our Candy Crush Saga Walkthrough!