In
Cadenza: Music, Betrayal, and Death
, it's been a long time since you've returned home after being away at school, and you're looking forward to meeting your father in his famous Jazz Pepper Club.
However, soon after you arrive it becomes apparent that something is amiss in the birthplace of Jazz. A mysterious man in white leaves the club in a rush and everyone left in attendance has been put into some kind of trance!
Now, it's up to you to track down the man in white through the streets of New Orleans... during Mardi Gras... and discover a way to stop him from spreading his hypnotizing tunes.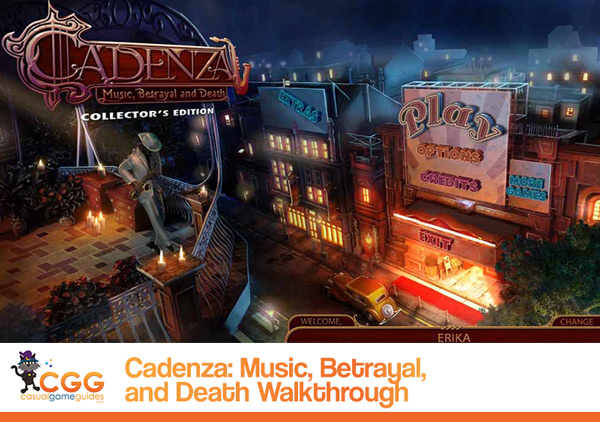 Trust our detailed, step-by-step instructions paired with our custom marked screenshots to guide your steps from start to finish.