At this point, I'm beginning to sound like a broken record... but again, another time management game has been released, and since it was a Build-a-Lot game... I had to drop everything I was doing and settle in for some pretty exciting challenges.
While nothing much has seemed to change as far as gameplay goes, I still can't help but love Build-a-Lot Mysteries. I don't know what it is about these games that keep me coming back for more every time they push a new release. I will be the first to admit, however, that this title wasn't as fun or exciting as the previous Build-a-Lot Fairy Tales game... but still, it had a certain charm that I couldn't ignore.
Of course, it was as challenging as any of the other Build-a-Lot games, so it definitely needed a Build-a-Lot Mysteries Walkthrough to help get by those seemingly impossible levels, especially on the expert campaign.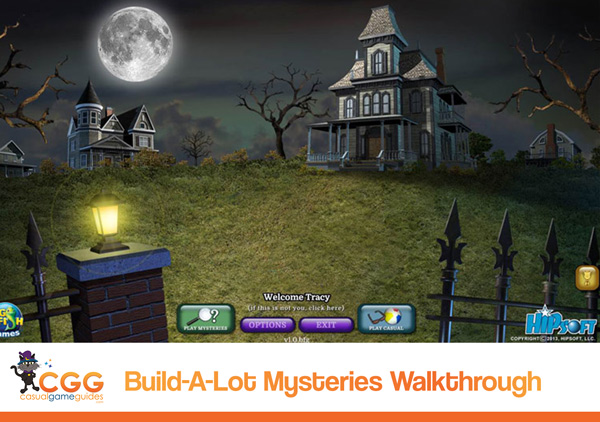 As usual, with our time management walkthroughs, we've created a video Build-a-Lot Mysteries Walkthrough that includes tons of helpful hints, strategies, and a general overview on how to play the game, as well as a complete compilation of videos for each and every level. This way, you can see for yourself how to get those coveted expert times!
So while this Build-a-Lot game might seem a bit on the creepy side, don't let that stop you from plowing headlong into the next chapter of your real estate career! Just remember to keep our Build-a-Lot Mysteries Walkthrough handy just in case you run into any troublesome tenants...