Return once again to the beautiful world of Botanica in this stunning sequel to
Botanica: Into the Unknown
.
Here in Botanica: Earthbound, you'll once again find yourself traveling with Ellie Wright and Ian Garret, two scientists stranded in the strange world of Botanica, who are desperately trying to find a way back home to earth.
But, it's not going to be an easy adventure as you soon discover a terrible volcano is about to erupt, and, unfortunately, the only way back home lies in the very heart of that rumbling mountain!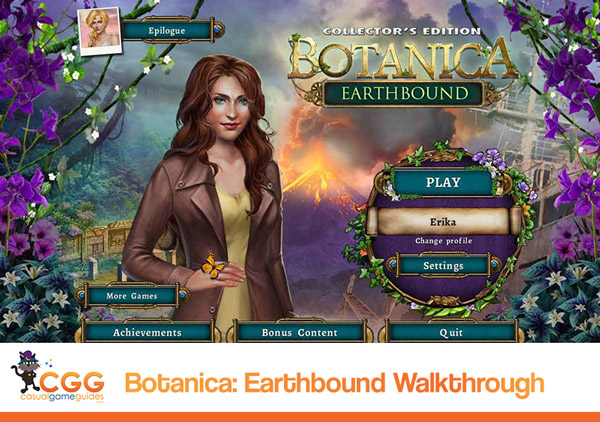 Our Botanica: Earthbound Walkthrough includes everything you'll need to know to get you through this dangerous journey unscathed. We've made sure to include very detailed instructions that will guide you through the game from start to finish, as well as custom marked screenshots with all the key items and locations highlighted for you.
And finally, we've even got solutions to all the mini-games and puzzles you'll encounter as you play this thrilling hidden object adventure game!
So pack up your gear and hold tight to your sense of adventure, because it's going to be an amazing journey full of wonder and beauty. And with our
Botanica: Earhtbound Walkthrough
tagging along, you'll even have time to appreciate the scenery. Enjoy!